ReFinD Executive Director, Prof. Peter Quartey (2nd from left); Project Director, Adadzewa Otoo (first right); and team members Mariam French-Anaman and (2nd from right) and Derick Walt-Collins (first from left) at E2A 2023
On July 25, 2023, the Retail Finance Distribution Research Initiative (ReFinD) and the United Nations Capital Development Fund (UNCDF) Ethiopia convened industry leaders in the financial inclusion ecosystem for a dialogue on data-driven agent network development. Held under the theme "Driving Financial Resilience at the Last Mile – Lessons in Evidence-led Agent Network Development," the event, a side event at the Evidence to Action Conference in Addis Ababa, Ethiopia, aimed to highlight innovative approaches and best practices for leveraging data in agent network development and financial inclusion in Low- and Middle-Income Countries (LMICs), particularly in Africa. The dialogue successfully raised awareness among industry members in Ethiopia about evidence-led agent network development.
Prof Peter Quartey, ReFinD Executive Director highlighted the importance of the dialogue as a platform for Ethiopia's agent network ecosystem to review successful use cases and best practices in integrating evidence into agent network development. He emphasized the need for Ethiopia to adopt more organised financial inclusion interventions, drawing from the experiences and lessons of regional peer countries like Kenya, Ghana, which have made significant strides in their financial inclusion journeys.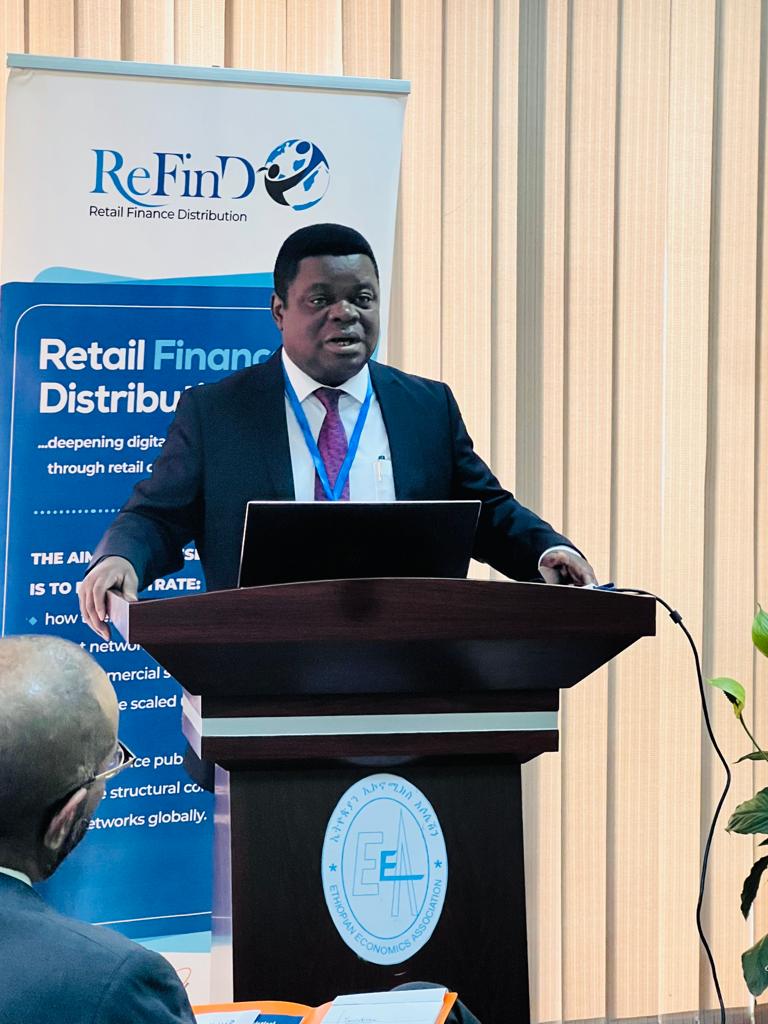 In a keynote address delivered on her behalf, the Chief Executive Officer of Ethiopost, Hanna Arayaselassie acknowledged the progress made in expanding financial access in Ethiopia. However, she emphasized the need for further efforts to achieve the goals outlined in the National Financial Inclusion Strategy.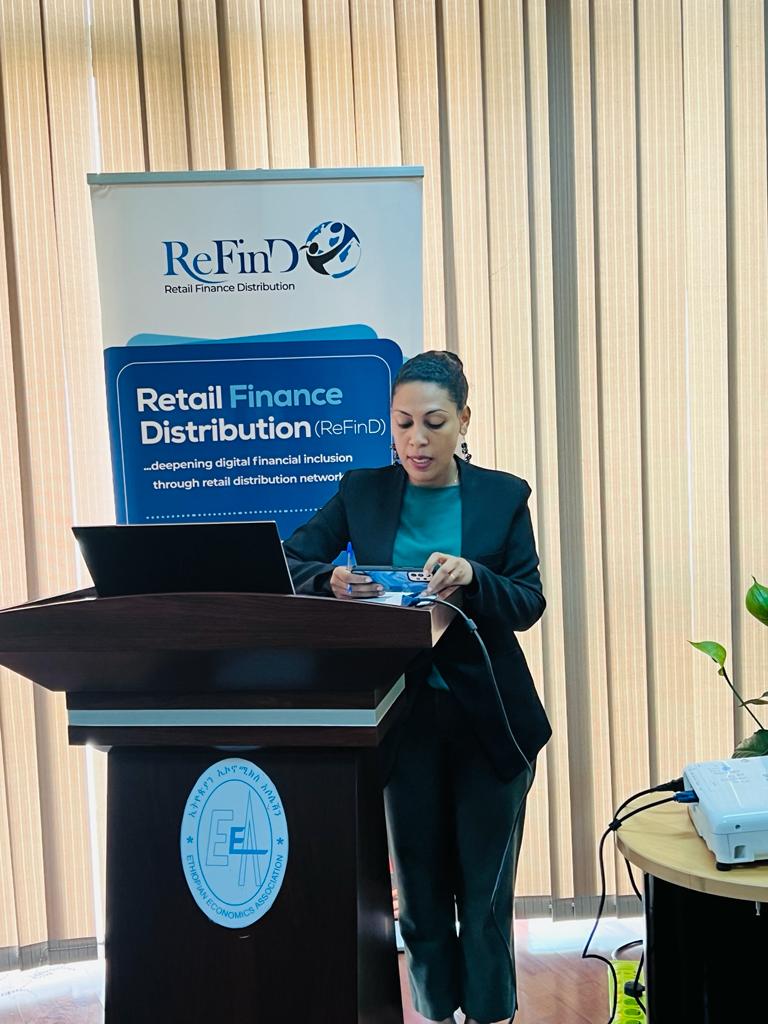 "Our years of experience in running a large network of branches, rural presence, and the diversity of our services are the building blocks we will leverage to build a national agency network that will be a trusted partner for entities offering digital financial services", she added.
The event featured an interactive panel discussion that included representatives from regulators, financial service providers, and consumers. Muhidin Shifa, Financial Consumer Protection and Financial Education Officer at the National Bank of Ethiopia shared insights on how they introduced agency business services in collaboration with telecommunication companies. The approach involved identifying well-performing agencies and categorizng them, leading to improved service provision through agreements with the telecommunication companies.
Edward Obiko, a Senior Manager at Microsave Consulting, stressed the importance of basing agent network development on evidence rather than assumptions. He cited surveys conducted, which revealed that customers had a stronger connection with certain bank officials than others, primarily due to language and cultural factors.  Such evidence helps design more effective and customer-centric agent networks.
David Otchere, Head of Agency Banking at Fidelity Bank Ghana, shared key lessons on agent development, emphasizing the importance of locating local agents near dense business centers. This strategic placement allowed these agents to absorb the costs associated with obtaining cash from local banks, contributing to the overall growth of the network.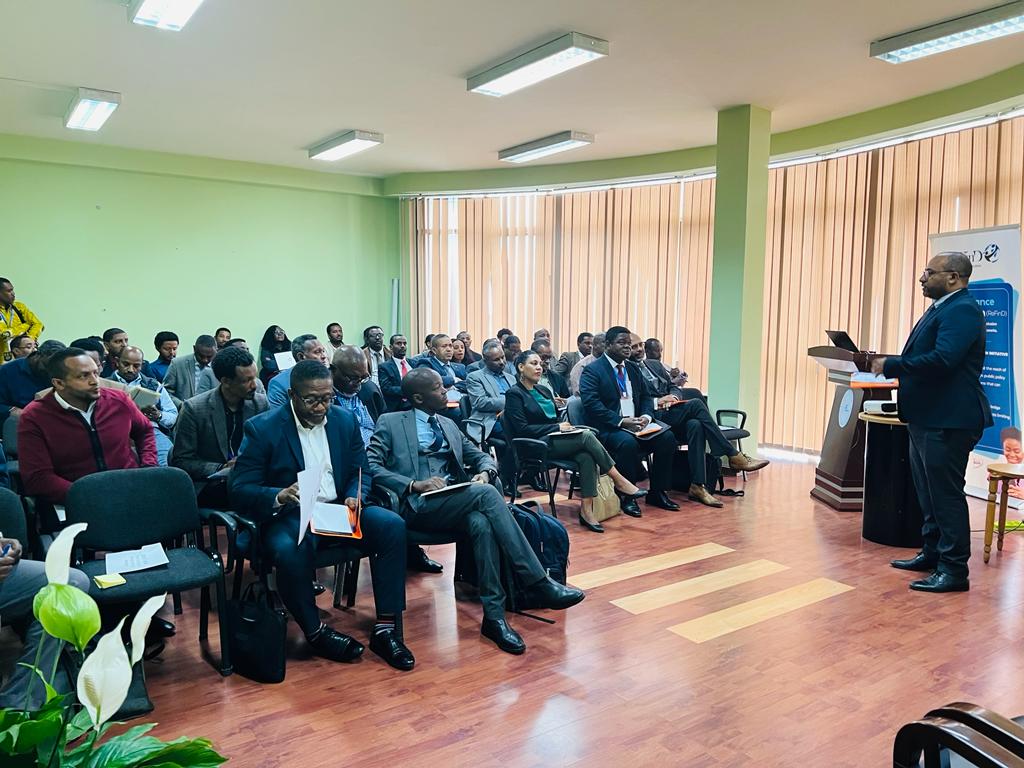 Participants also delved into various use cases, best practices, and lessons learned from integrating research and evidence in agent network development across Sub-Saharan Africa. Vince Mountaga Diop, the CEO of Belcash Technology Solutions, stressed the importance of incentivizing agents when collecting data, as it can lead to improved innovation. However, he noted that the effectiveness of incentives varies based on the local economic context.
The panel also highlighted the importance of collaboration between stakeholders in the agent network ecosystem, such as policymakers and commercial players, to design demand-driven research, reduce the cost and burden of implementation, and prevent duplication of efforts and resources.  They also stressed the need to ensure that research design, and the use of evidence are responsive to the inclusion of vulnerable segments, such as youth and rural communities.       
The well-attended event was held at the Ethiopia Economics Association in Addis Ababa, Ethiopia.